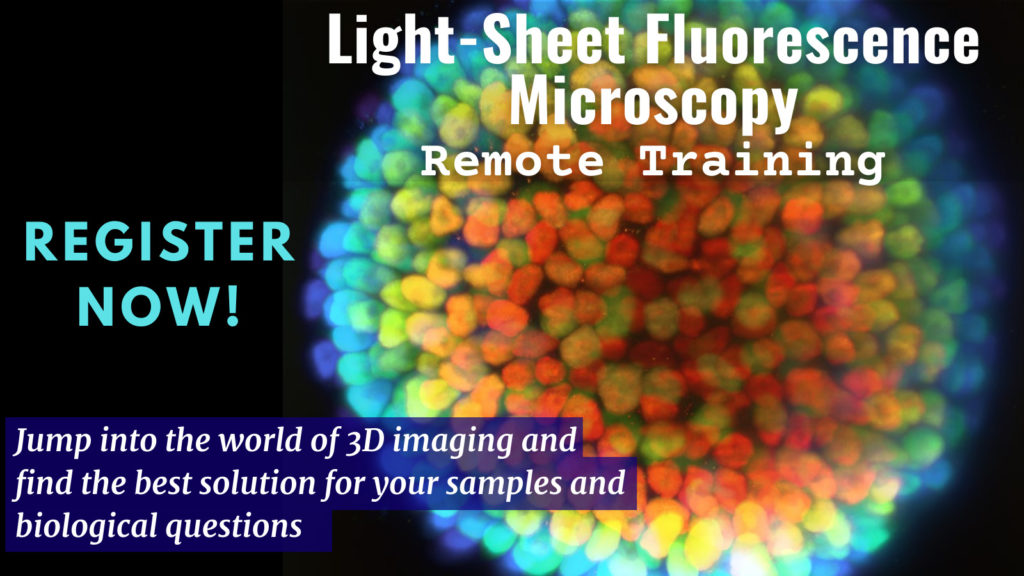 France BioImaging is launching its first remote training on Light-Sheet Fluorescence Microscopy!
This training aims to help people who want to jump into the world of 3D imaging and are seeking the best solution for their samples and biological questions. In that perspective, FBI experts will provide a comprehensive picture including all the possibilities and challenges regarding LSFM methods.
The training will be divided in 3 parts:
Theoretical courses on LSFM
Practical demonstrations of several LSFM implementations available throughout the FBI infrastructure
Live online question-and-answer session
For the two first parts, videos will be available on a dedicated Youtube channel. The participants will have 3 weeks, from the 15th of February to the 5th of March 2021, to watch those videos and will be invited to ask questions or comment.
FBI experts will then answer all questions during a live interactive video chat on the third week of the training (5th of March) where participants will have the opportunity to directly interact with the experts.
Full program
To register