France BioImaging News - December 2021
The France-BioImaging Team wishes you a healthy, peaceful and happy holiday season!
We thank you warmly for your support and contributions on the various France-BioImaging projects and initiatives during 2021 and we look forward to all the things coming up in the next year!
See you in 2022!
FBI Image Contest 2021: The Results Are In!
What a fruiful edition we have had for our 3rd Image Contest! We enjoyed the diversity of the images submitted with many different microscopy techniques, models and applications represented.  A big thank you to all the participants! And the winners are…
1st Place: Léna Meneux, Eye Team, Institut des Neurosciences de Montpellier
"The eye of the storm"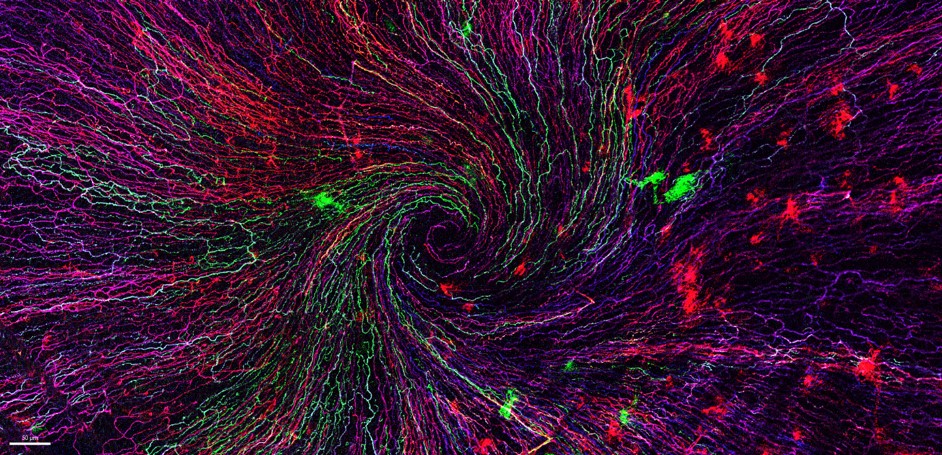 2nd Place: Eunice HoYee Chan, Muscle Dynamics Team, Developmental Biology Institute of Marseille (IBDM)
"Sarcomeric bouquet"
3rd Place: Camille Boutin, Biology of multiciliated cells Team, Developmental Biology Institute of Marseille (IBDM) & Nicolas Brouilly, PICsL Imaging facility, Electron Microscopy department
"Clown"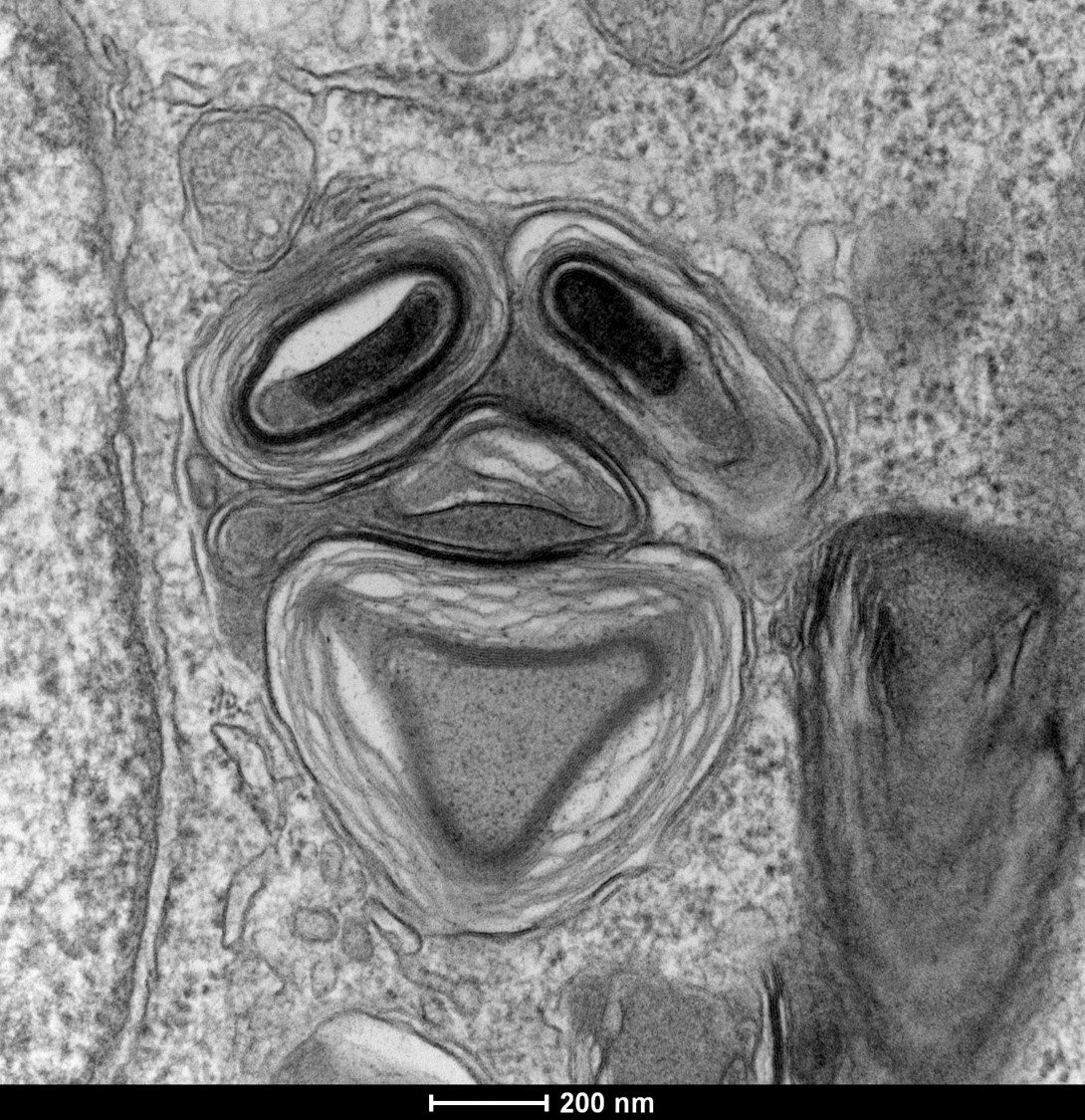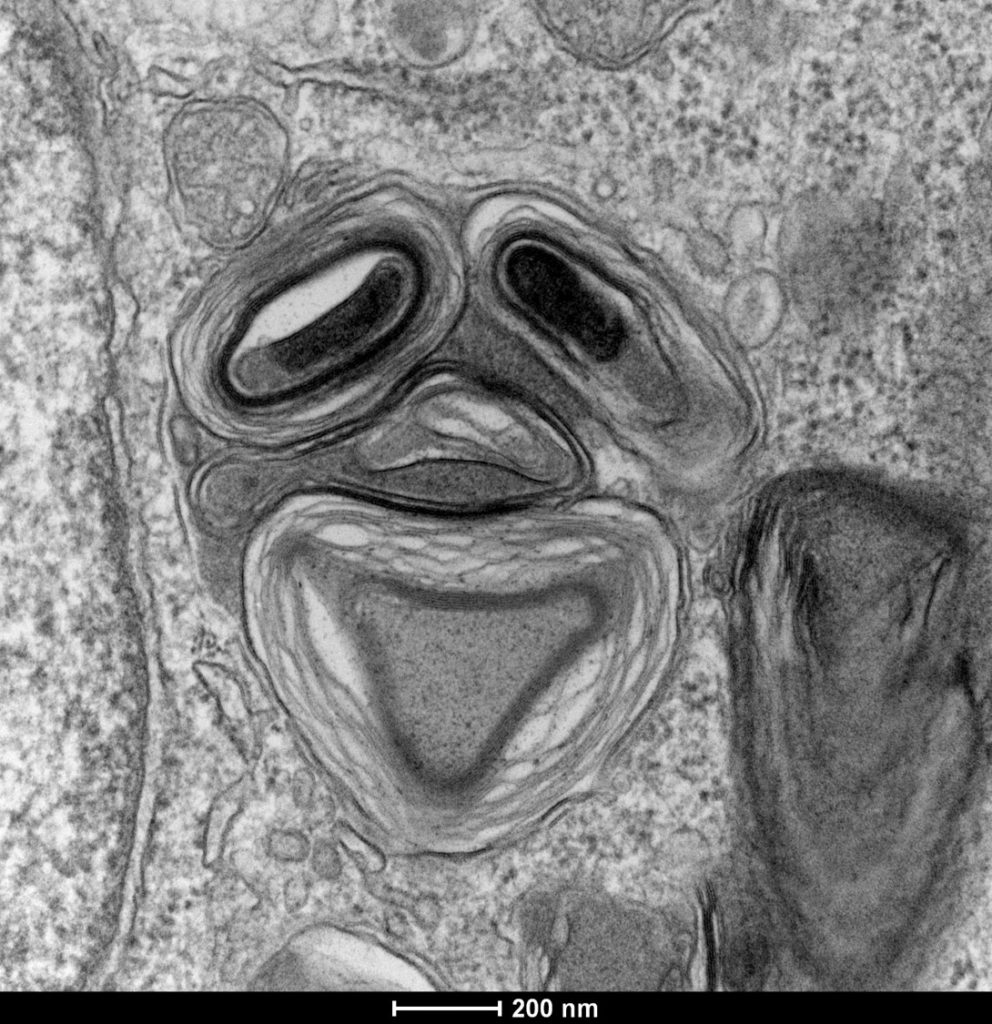 Congratulations to the winners!
To discover the story behind the winning images and explore the gallery with all the images submitted, click here
France-BioImaging 2020 activity report is out!
We are very pleased to share France-BioImaging Activity Report 2020 with you!
Browse through it and discover France-BioImaging activities, our Nodes, our users' projects, our gouvernance and our achievements in 2020.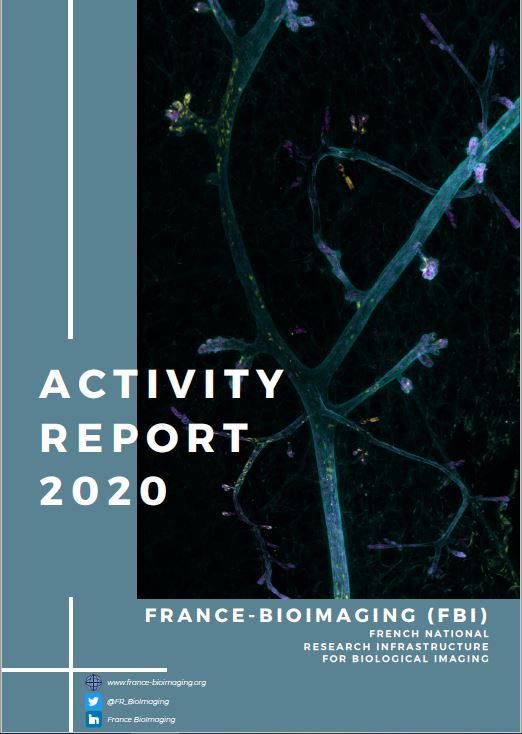 FBI OPEN CALL FOR NOVEL TECHNOLOGIES ADDRESSING EXTERNAL USERS' NEEDS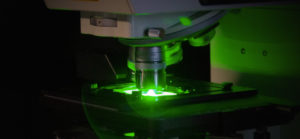 France-BioImaging is opening a call for tenders to meet the needs of external users in terms of technological development in biological imaging. These developments will be carried out within the R&D teams or the FBI platforms, in partnership with users, at least one of whom must be external to the infrastructure. This 'outreaching' call for proposals will pave the way for future technology transfers (instrumental prototypes, bioinformatics technologies or imaging methods) relevant to biological research environments.
The deadline for submission of proposals is the 2022-04-30 at 23h59 CET.