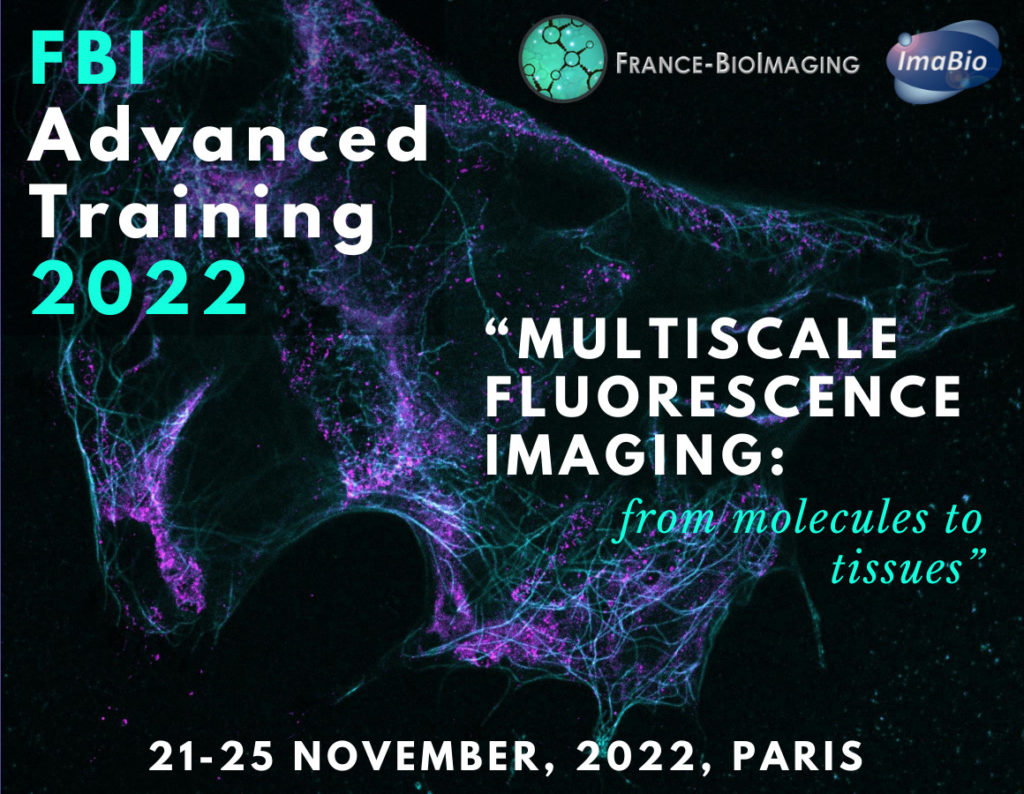 France-BioImaging is happy to announce that the 4th edition of FBI-AT, an advanced, hands-on training course on "Multiscale Fluorescence Imaging: from molecules to tissues", organized by FBI with its partner the GDR IMABIO, will take place in Paris in November 21-25, 2022.
The aim of this year's edition is to train microscopy users on the most advanced imaging techniques that will allow them to perform molecular studies at the cellular level as well as in thick samples. In particular, recent developments on fluorescent probes will be highlighted. The workshop will benefit from state-of-the-art equipment available on several of the Parisian Node Imaging facilities.
We are now receiving applications ! Apply now, attendance will be limited to 25 participants!
Programme and registration: https://france-bioimaging.org/trainings/fbi-at-2022/