France-BioImaging celebrates its 10-year anniversary!
We've got many news and upcoming events to share with you! Here is a quick rundown.
Save the date! FBI Annual Meeting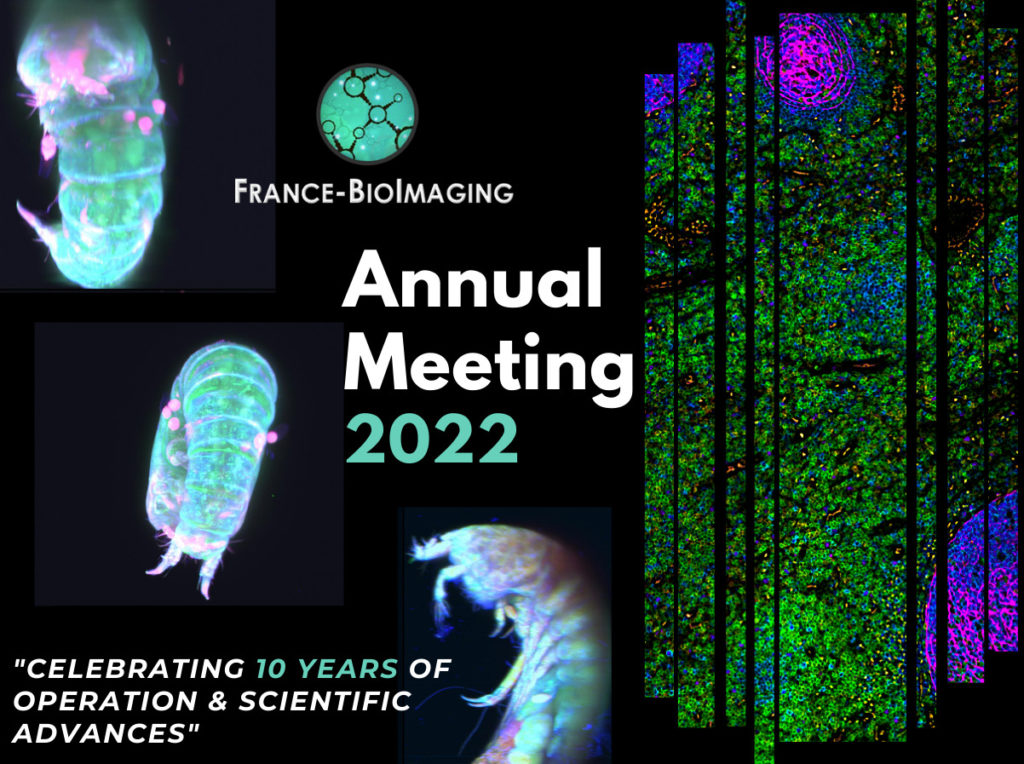 On December 13th and 14th 2022, we will have the pleasure to invite you to our Annual Meeting, to be hosted by FBI Bretagne-Loire Node at the Health Research Institute of the University of Nantes (Nantes, France).
2022 is an important landmark for France-BioImaging and its community, as the infrastructure is celebrating 10 years of operation and scientific advances. We will be happy to celebrate this milestone with all the members of the bioimaging community (within and outside the France-BioImaging community).
The Annual meeting will highlight France-BioImaging's development as a research infrastructure and its node community accomplishments during these last 10 years, and the role they play in boosting innovation in bioimaging. Imaging scientists and users from the infrastructure's nodes will present their key projects and demonstrate how they have profited from France-BioImaging and its community.
We look forward to meeting you there!
Registration here: https://france-bioimaging.org/announcement/fbi-annual-meeting-2022/
FBI Image Contest 2022

We are thrilled to announce that the FBI Image Contest is back for its fourth edition!
Submit your best images until November 11th, 2022 and try to win your registration fees for one 2022 microscopy related event of your choice (FOM, ELMI, EMC, COMULIS conference, etc.).
We are all eager to see your work !

Euro-BioImaging User Forum: Fighting infectious diseases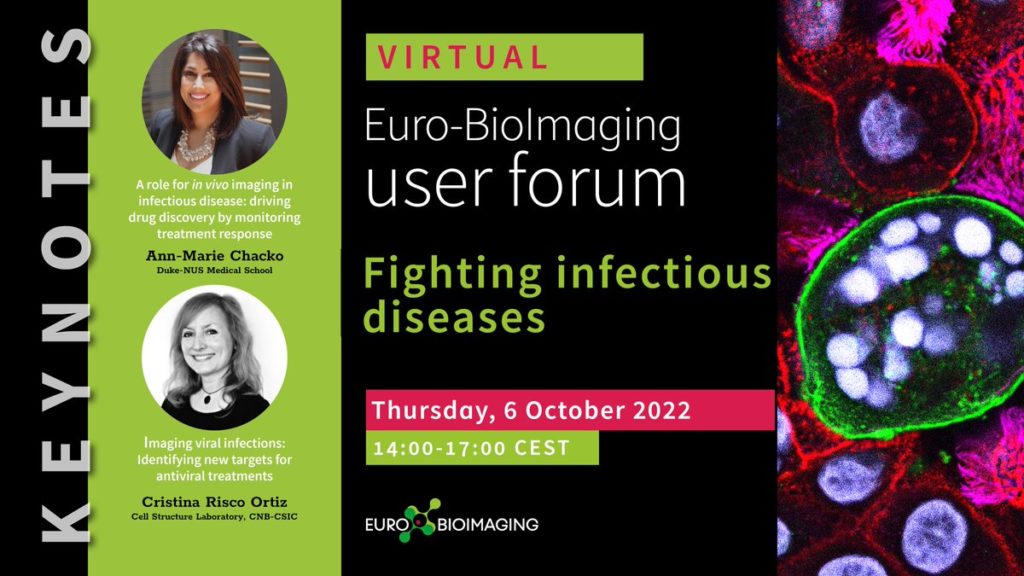 Euro-BioImaging is organizing a fourth online User Forum on Thursday, October 6, 2022 from 14:00-17:00 CEST. The topic is "Fighting Infectious Diseases." This event will highlight the importance of cutting-edge imaging technologies in support of infectious disease research and showcase the specific expertise available at our Nodes across Europe through case studies presented in tandem with the research community.
In addition, keynote presentations from Anne-Marie Chacko, Duke-NUS Medical School, and Cristina Risco Ortiz, Cell Structure Laboratory, CNB-CSIC, will further reveal the potential of biological and biomedical imaging technologies to boost infectious disease research.
The event is open to everyone.
Register here: https://us02web.zoom.us/
More information & full program: https://www.eurobioimaging.eu/news/join-us-for-the-fourth-euro-bioimaging-user-forum-fighting-infectious-diseases/
Funding to cover your access to FBI facilities

You are looking for funding to cover your access to France-BioImaging imaging facilities? Here you will find several funding and calls for projects currently open and specifically targeting access costs:
– France-BioImaging Access Fund
– ISIDORe project first call for access for projects dealing with SARS-CoV2/COVID-19 research
More information: https://france-bioimaging.org/how-to-cover-user-access-costs/