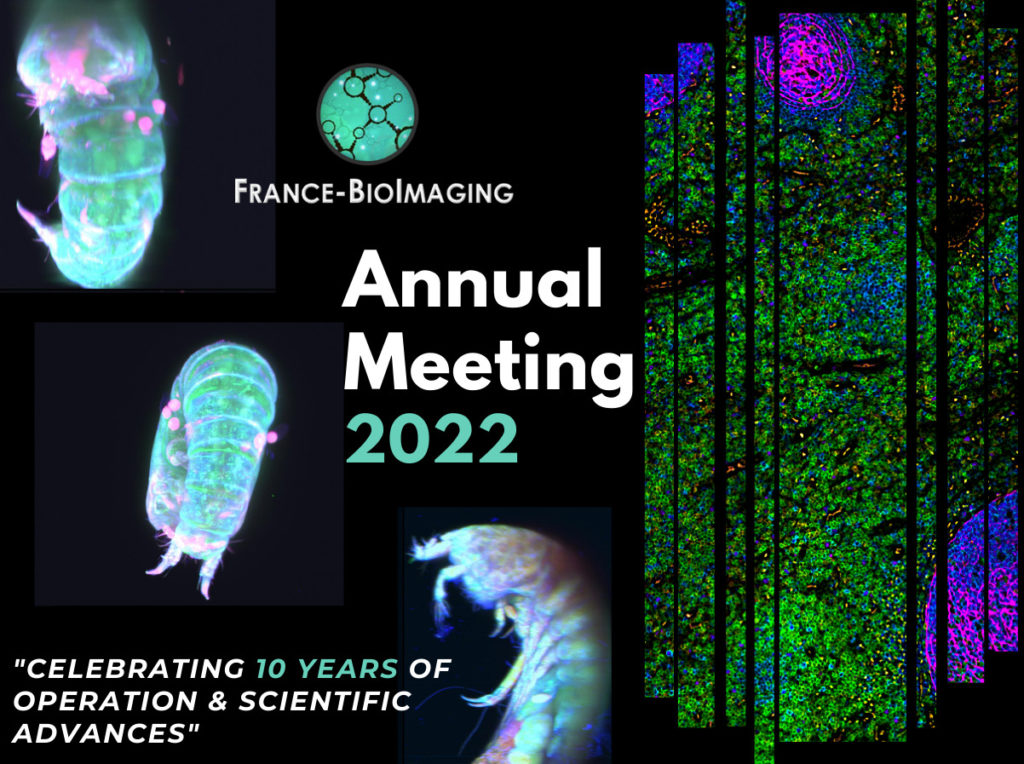 On December 13th and 14th 2022, we will have the pleasure to invite you to our Annual Meeting, to be hosted by FBI Bretagne-Loire Node at the Health Research Institute of the University of Nantes (Nantes, France).
2022 is an important landmark for France-BioImaging and its community, as the infrastructure is celebrating 10 years of operation and scientific advances. We will be happy to celebrate this milestone with all the members of the bioimaging community (within and outside the France-BioImaging community).
The Annual meeting will highlight France-BioImaging's development as a research infrastructure and its node community accomplishments during these last 10 years, and the role they play in boosting innovation in bioimaging. Imaging scientists and users from the infrastructure's nodes will present their key projects and demonstrate how they have profited from France-BioImaging and its community.
We look forward to meeting you there!
Preliminary programme
Coming soon!
Registration
Poster