MPI-CBG Scientific Software Developers / Programmers
Organization: Max Planck Institute of Molecular Cell Biology and Genetics
Position Information:
The MPI-CBG is a highly visible and international research institute focused on cell and developmental biology in Dresden. Currently about 500 employees are working at the institute, where half are from abroad with 53 nations represented. MPI-CBG has twice been awarded the title "Best Place to Work" (Academia and postdocs) by the journal "The Scientist". It tops the list of the top ten research institutions outside the United States in 2009, and is the only German institution listed.
In the past years, Dresden has developed into one of the leading scientific centers at a tremendous pace. As a city of about half a million inhabitants, it hosts 19 world-class scientific institutions with a vibrant international community. Dresden was awarded the title City of Science in 2006. It is picturesquely located on the river Elbe, about 2 hour away from Berlin and Prague, and offers a high, family-friendly quality of life at low price level.
We have two open positions for
Scientific Software Developers/Programmers (m/f)
to add to our creative and interdisciplinary research team at the Max-Planck Institute for Cell Biology and Genetics in Dresden. We develop methods and algorithms for image-based systems biology by applying and further developing cutting edge approaches that make use of various graphical modeling, optimization and machine learning techniques. Our work also includes the development of convenient and reusable user interfaces that are capable of dealing with gigabytes and terabytes of image data. All our tools are developed as open-source, and provided to the community through the Fiji and KNIME projects.
Responsibilities include:
We seek an open-minded and motivated personality to help shape the future software tools for bio-image analysis and put our algorithms at the fingertips of users world wide. Your responsibility would include maintaining our various open-source tools, turning research codes into user-friendly software packages, and writing user interfaces. Last but not least, you are expected to become (or already be) an active member of the open-source community around Fiji, ImageJ, and KNIME.
Requirements:
Applicants are expected to have a M.Sc. degree or PhD in Computer Science, Scientific Computing, Software Engineering, Physics, or related areas. Excellent programming skills are required. Most of our codes are written in Java, but we also develop in Python and C/C++. Experience with CUDA and/or OpenCL is helpful. Excellent command of the English language and the ability to work independently and communicate across discipline boundaries are required. The working language is English.
The position is initially limited to 3 years. Salary and social benefits will be in accordance with the regulations of the German TVöD Bund (salary agreement for public service employees) up to EG 13.
For further information about EG 13 (level 13), please consult the homepage of German TVöD Bund at http://oeffentlicher-dienst.info/c/t/rechner/tvoed/bund?id=tvoed-bund-2016i&matrix=1
We especially encourage women to apply.
The Max Planck Society is committed to employ more people with disabilities and actively seek their applications.
Please submit your complete application in English including a motivation letter, CV, and at least 2 recommendation letters by October 9th, 2016 via our online application system (Code: 2016-SSD-2210) at
https://haufebewerbermanagement-2443.umantis.com/Vacancies/377/Application/CheckLogin/2?lang=eng
If you are currently involved in open-source projects, please provide links to your work.
Max Planck Institute of Molecular Cell Biology and Genetics
Pfotenhauerstr. 108
01307 Dresden, Germany
www.mpi-cbg.de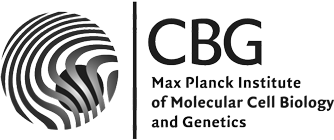 Location