We are looking for our next Deputy Director for International Affairs!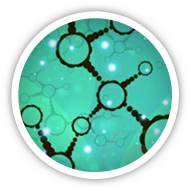 FBI opens a call for the recruitment of its next Deputy Director for International Affairs
Deadline: June 1st, 2023
Mission
The Deputy Director for International Affairs will oversee a key strategic mission: develop France-BioImaging's international activities. This includes enabling France-BioImaging to expand and enhance its engagement in the international community and within targeted communities, with a focus on Europe and Africa. The three primary goals for this position are to increase FBI's participation in Horizon Europe programme; aid in developing FBI's approach to international outreach; and build a long-term engagement with FBI's international partners. The Deputy Director will work closely with the Manager of External Affairs to tailor specific cooperation activities, prepare strategic decision-making and prioritize needs for future international initiatives.
Organisation
France-BioImaging is a national research infrastructure distributed throughout France that provides researchers with access to the latest innovations in biological imaging and aims to accelerate the transfer of technological and methodological innovations in biological imaging to the 22 platforms that constitute the infrastructure. The Deputy Director for International Affairs will contribute to the development and strengthening of France-Bioimaging international relations and outreach activities.
The Deputy Director for International Affairs will work within the national coordination of the France-BioImaging infrastructure. He/she will work within a team distributed between Montpellier and Bordeaux, composed of 4 people: the Scientific Director and the Deputy Director for International Affairs, the Internal Affairs Manager, and the External Affairs Manager.
Mandate of the Deputy Director for European Affairs
Help to develop and implement the FBI's international cooperation activities
Promote and organize a watch on the existing European and/or international programmes/funding
devices in the fields of interest, and promote and organize the diffusion of information on international cooperation within FBI
Advise the management team in the area of international cooperation in relation to the infrastructure's scientific policy, synthesize and prepare elements to assist in decision-making
Advise the management team in the field of research development in relation to the institution's scientific policy
Represent the infrastructure and to lead the relations with the partners, in particular with the Euro-BioIamging ERIC, as CNRS representative of the infrastructure within the European Euro-BioImaging Infrastructure Board.
Promote the scientific and structuring activities of the infrastructure at the international level, to seek out and federate potential partners, to initiate and manage international cooperation programs, and to provide expertise and advice.
Organize a consultation and a prospective reflection on the development of new initiatives and on the actions to be carried out (i.e. preparation of the participation of the infrastructure in the European calls for projects of the Horizon Europe framework program)
Time commitment: 20% of his overall working time
Mandate duration: 5 years
More details and information in the pdf below
Entry into function is planned as soon as possible, September 1st, 2023 at the latest.
If you are interested,
please send a short CV and a motivation letter (2 pages) at direction@france-bioimaging.org
BEFORE the 1st of June
Program