European Microscopy Congress 2016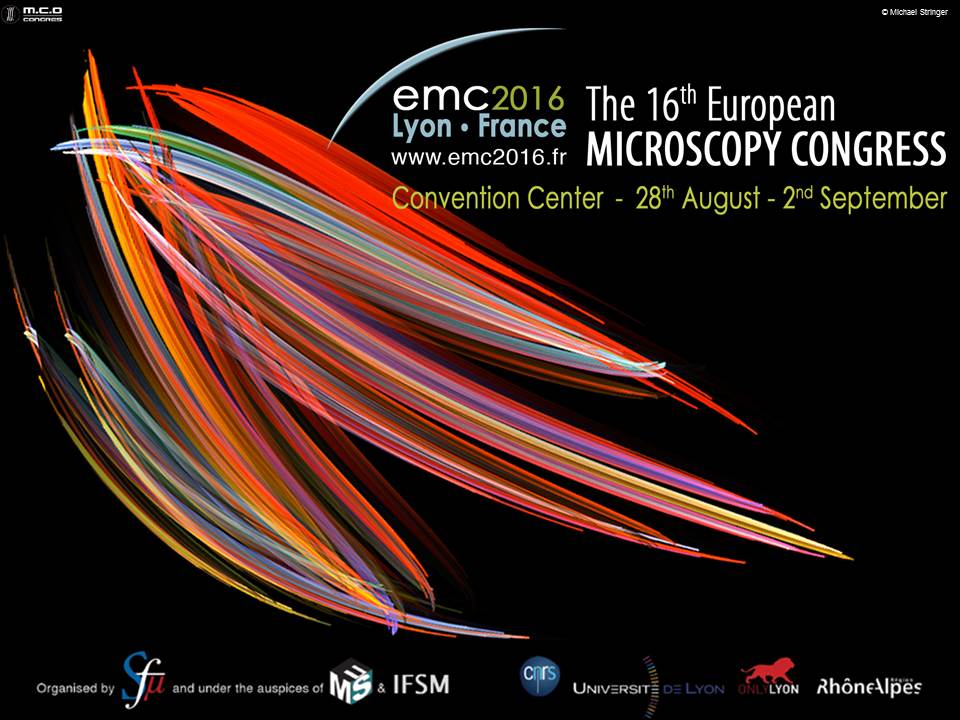 Dear colleagues, dear partners
On behalf of the French Society of Microscopy SFµ, we would like to warmly welcome you in the charming and cultural city of Lyon for the 16th European Microscopy Congress – EMC2016, from August 28th to September 2nd, 2016, organized under the auspices of the European Microscopy Society (EMS) and the International Federation of Microscopy Societies (IFSM).
After having hosted the International Congress on Electron Microscopy in Grenoble in 1970, then in Paris in 1994, it is a great pleasure and a great honour for us to invite you to be part of this new international event on microscopy that will be again in France.
Since the 12th European Congress on Electron Microscopy EUREM in Brno, Czech Republic in 2000, this European meeting, which is held every four years, has evolved to cover not only electron microscopy but a much larger panel of all the microscopies. We clearly intend to promote in the next EMC2016 a pluri- and multi-disciplinary atmosphere, mixing, photonic, near field, ionic and electron-based approaches, with an extension to complementary techniques such as spectroscopies, atom probe and X-ray tomography.
Our goal is to organize an unforgettable meeting for all attendees, and offer you, as partner companies and exhibitors, fruitful conditions to participate, animate, exchange, and show to the whole community all your expertise and new products, on booths or during workshop sessions. This remains a definitive driving force for better knowledge and advances not only in microscopies, but more generally in science for the human being safety, care and comfort.
France-Bioimaging will participate to the workshop lunch and will have a stand.
Directions