FBI Image Contest 2017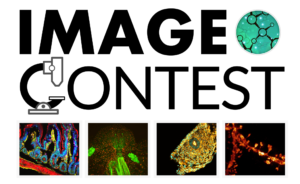 The France BioImaging Image Contest is back for its 2nd edition!
This image contest is open to all within the imaging community: core facility staff and users, R&D labs teams and co-workers, students… Submit your best microscopy images for a chance to showcase your skills, research and creativity to the French bioimaging community and beyond, allowing people to see the visual appeal of the life sciences. Images from the contest will be featured on France BioImaging communication tools, online and in print.
France BioImaging and all the French community aims to develop and promote innovative imaging technologies and methods. But microscopy images can also take an artistic, creative look and make the invisible world beautiful.
The National Coordination is eager to see your work !
Prizes
1 to 3 images will be awarded depending on the quatity and quality of the entries submitted. Prize winners will get to choose one option, between the following:
Registration and travel costs (flight from France to Hungary) to NEUBIAS Symposium (31 January-2 February 2018, Szeged, Hungary)*
Registration fees for Focus on Microscopy 2018 (25-28 March 2018, Singapore)
Registration fees for ELMI 2018 (5-8 June 2018, Dublin, Ireland)
* Prize winners already accepted to the NEUBIAS Training Schools may request that France BioImaging cover their fees as a prize. However, keep in mind that may you not win a prize, the registration fee for the event will still be due.
Submission deadline: Sunday 26 November 2017, 23h59 UTC+2. THE CONTEST IS NOW CLOSED.
Click here to consult the terms and conditions of the contest. When you are ready, submit your entry by filling the form below. You can check out last year's entries for inspiration. One participant can submit several entries.