The FBI national coordination went on a bioimaging Tour de France!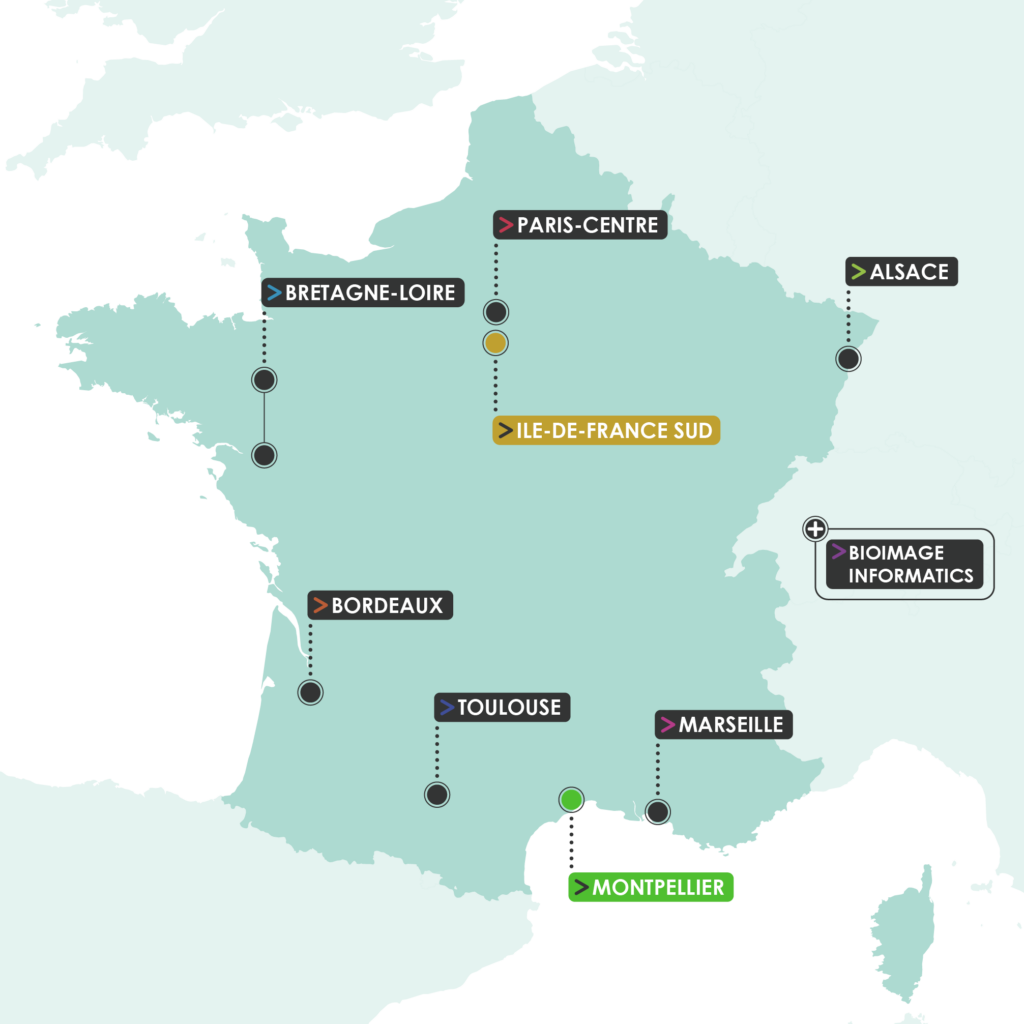 This visit was the perfect occasion to have a look on the broad range of technologies and expertise both nodes are providing in open access to their users. They cover a multitude of imaging techniques in electron microscopy, light microscopy and cytometry and working on various models going from the single cell to small animals. Besides, they both provide excellent services in – of course – imaging expertise, but also in sample preparation and bioimage analysis.
Furthermore, we discussed about the future of the nodes and their promising perspectives. The core facilities and R&D teams are working towards novel innovative imaging technologies that, we hope, will be in open access very soon!
Thank you to all of the following core facilities and R&D teams for the warm welcome:
We were happy to meet everyone! Until next time!
Photos from our visit at the Montpellier node:
Photos from our visit at the Ile-de-France Sud node: