Euro-BioImaging User Forum "Cardiovascular Research"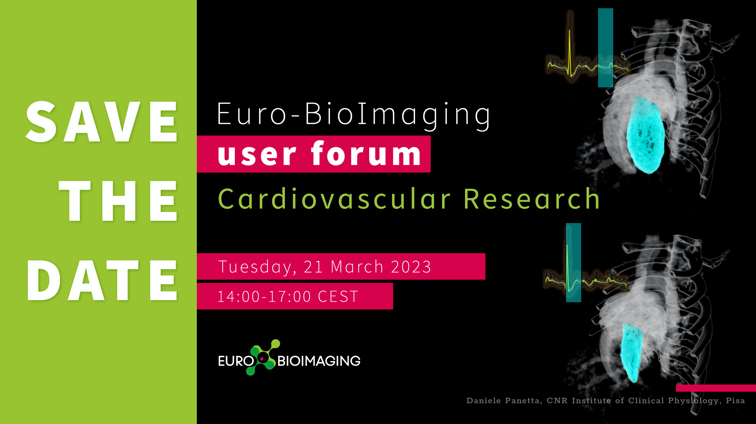 The next Euro-BioImaging User Forum will be taking place on 21.03.2023 from 2-5 pm CEST, focusing on the topic of "Cardiovascular Research". 
Euro-BioImaging is looking forward to featuring some of the excellent science supported by the work of EuBI nodes via presentations from your users. The presentations will be 15 min long and will include the opportunity to briefly introduce your Node. In addition the event will feature two keynote presentations.
Abstracts can be submitted here – https://forms.gle/XriAc5HTMiLAhACG6
The deadline for abstract submission is on February 6th.
All users who are working in the area of cardiovascular research are welcome ! The topic is broad as it includes vascular and cardiac development and/or regeneration, development of cardiovascular disease, inflammation in response to cardiovascular injury, etc. The users also do not have to be Euro-BioImaging users.
Euro-Bioimaging is looking forward to receiving your abstracts!