Nouvelle-Aquitaine Bioimaging Stakeholders Meeting
This event co-organized by the ALPHA-RLH competitiveness cluster, Bordeaux Imaging Center (from FBI Bordeaux node) and the Interdisciplinary Institute of Neurosciences will be dedicated to advances and to the promotion of innovation in the bioimaging sector.
The main experts in bioimaging – researchers and industrialists – will be reunited around three main themes: microscopy, cell biology and image analysis, from the perspective of the main fields of application: neuroscience, oncology, bioengineering…
Designed for everyone interested in bioimaging, specialists or not, this event is open to researchers, clinicians, engineers, industrialists and students. The day will be interspersed by conferences, a poster session and moments for discussions and networking.
– Research and development organisations:
Bordeaux Imaging Center, Institut Interdisciplinaire de Neurosciences, Institut Bergonié, Institut d'Optique Graduate School, Laboratoire de Biogenèse Membranaire, Institut des Sciences Moléculaires d'Orsay, IPREM, XLIM, SATT.
– Industrials:
TreeFrog Therapeutics, Imagine Optic, Spark Lasers, Argolight, Abbelight.
Program here
Free but mandatory registration right here
Poster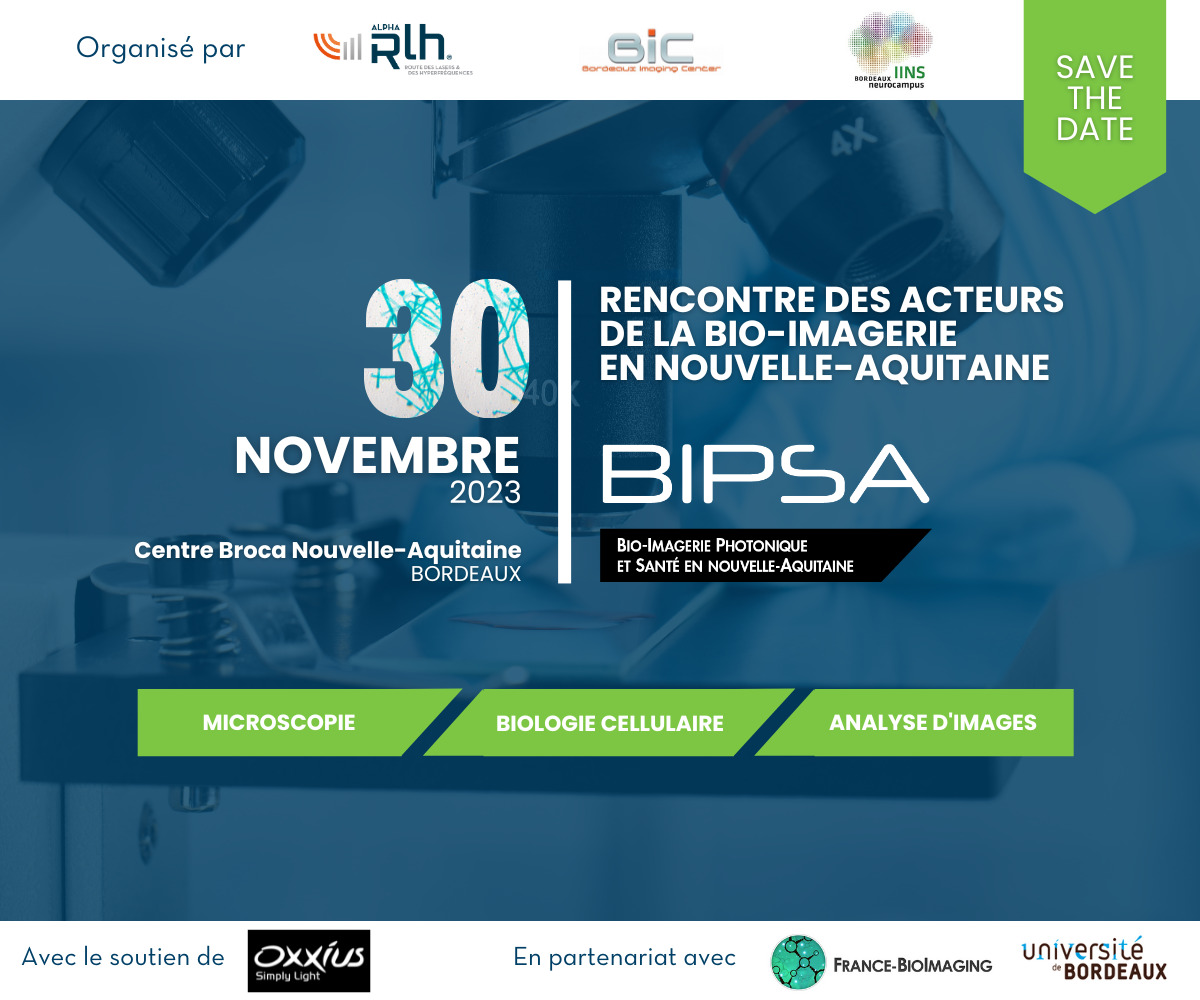 Directions