Open Microscopy Symposium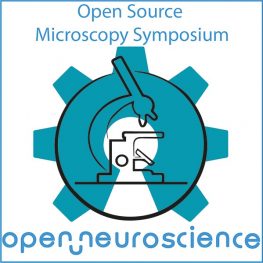 Open-Neuroscience in collaboration with the Neuroscience department and the Photonic BioImaging Core of the Institute Pasteur and the University of Sussex neuroscience department is organising a FENS satellite event on Open Hardware Microscopy Development. The aim of this event is to bring into focus excellent open projects that permeate education, ease of access and data collection in advanced research environment.
The symposium will take place on July 8th at the Pasteur Institute campus in Paris (28 rue du Dr Roux). It will be divided into a morning workshop session and an afternoon series of talks. Registration is necessary to access the campus :
The workshops will be led by specialists in the field, which will also participate in the afternoon session. By the end of the session, participants will be invited to discuss what they have learned, how they could implement Open-Science microscope in their research, and/or how they could improve/modify their own setup by implementing Open tools on it and how their research protocol could benefit from it.
The afternoon session will be dedicated to a series of talks by our invited specialists. It will be split into two distinct topics/sub-sessions:
Open-Source microscopy for education and improving ease of access to research equipment.
Open-Source microscopy for advanced research.
It is our goal that by the end of the day, participants get a full picture of the state of the art for Open-Source Microscopy. It is hoped that development and implementation of such tools and techniques in modern research units promote science accessibility and improve data reproducibility. Furthermore, an earlier and more systematic access to advanced science tools in education could only support shaping the research minds of tomorrow.
Open Microscopy is sponsored by EMBO, TReND in Africa and France-Bioimaging.
Directions